Welcome
If you are looking for affordable tailor made massage for health, coping with stresses and strains of everyday life or just for your general wellbeing, you are in the right place. My aim is to provide top quality massage therapies that are both stress busting and recession friendly.
Click on the massages available on the right or on the links above for more information.
Universal Benefits of Massage
Provides deep relaxation and stress reduction mentally and physically
Relieves pain and stiffness in tired muscles
Enhance mobility and performance
Creates a feeling of wellbeing
Reduces anxiety
Massages are tailored to individual needs and preferences.
Check
"Deep Tissue Massage"
for treatments for specific problems.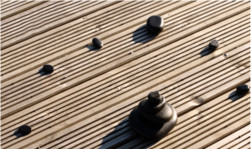 "To keep the body in good health is a duty, otherwise we shall not be able to keep our mind strong and clear".
~Buddha

Contact Mark for appointments or further information.